Keeping marijuana off of school grounds has been a battle for as long as people can remember. Though now, with the changing social norms and law developments, schools are making an effort to deal compassionately with students who are also medical marijuana patients.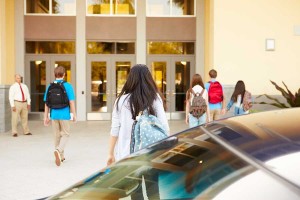 Recently in Auburn, Maine, a school committee established a set of conditions and regulations in response to their approved policy of allowing students to have medical marijuana. The conditions are simple and rational. A student must be an approved patient of a physician and the medical cannabis must be administered in school by a parent or a guardian. Also, nurses aren't permitted to administer the drug and students aren't permitted to smoke it.
The unnamed school in Auburn based their model off of a school in New Jersey, which was the first in the country to permit medical cannabis. Auburn, Maine made their decision two months after. However, superintendent Katy Grondin of Maine, Auburn still makes it a priority for medical marijuana to not get in the way of a child's education.
Morgan Fox, spokesman of Marijuana Policy Project emphasizes that the laws that permit students to access marijuana while in school, is about providing the students with the medication they need to be able to attend at all. He furthermore added that a medical condition must not serve as a hindrance for accessible education.