Linda Horan of Alstead, diagnosed with stage 4 lung cancer, was finally issued her medical marijuana card, making her the first and only patient of New Hampshire to be issued the card.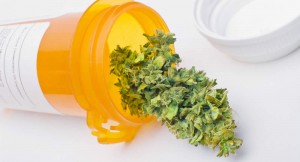 After suing the Department of Health and Human Services Commissioner Nicholas Toumpas on November 5, a Merrimack County Superior Court Judge ordered the DHHS to immediately issue her a medical marijuana card.
She visited Wellness Connection of Maine where she was accompanied by New Hampshire State Rep. Renny Cushing and several of her supporters. Cushing said that the delay on the program made him frustrated and angry. He feels that with Linda's lead, more patients can now access medical marijuana from Maine until the dispensaries in New Hampshire open. He says that no one should have to fight as hard as Horan just to receive medical treatment.