Last week was a bad round for marijuana advocates in Maine. There were reports which purport the unreliability of medical marijuana as an effective alternative treatment. Authors of the report cited how the medical marijuana laws have been approved on the basis of "poor quality studies, patients' testimonials or other non-scientific evidence." The findings conclude that more research is needed and policies must not preempt scientific findings. The only silver lining for the advocates is the lifting of the 1999 Public Health Service research review by the Obama administration.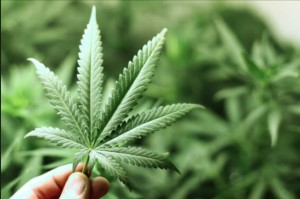 The punch that hurts the most was the emphatic rejection of the marijuana legalization bill by the Maine House of Representatives. Sponsored by Rep. Diane Russell, LD 1380 was resoundingly rejected by a vote of 98-45 after the Criminal Justice and Public Safety Committee adopted the majority report in a lopsided 10-3 vote. This marks the end of the marijuana industry's efforts to legalize marijuana in Maine in 2015.
The larger picture is bleaker. In 2013, in her first attempt for legalization, Rep. Russell sponsored LD 1229 which was narrowly defeated 71-67 in the House plenary. Last Monday's vote represent a 27-vote swing in opposition to legalization compared to her similar bill in 2013. Not only did the House rejected legalization 2 to 1, but majority of House Democrats, which in 2014 made marijuana legalization a part of the party platform, voted against the bill, 39 vs 36.