In February 2015, Legalize Maine was filed to regulate and tax marijuana. In March, the Campaign to Regulate Marijuana Like Alcohol was filed with primarily the same initiatives. However, the two campaigns decided to team up and unite behind one state ballot measure for marijuana prohibition to end.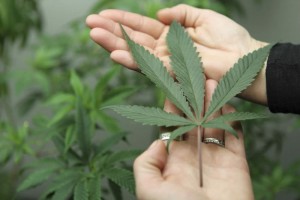 By January, 61,000 valid signatures of Maine voters must be collected to qualify for the November 2016 ballot. Each campaign already had, more or less, 40,000 signatures. The Campaign to Regulate Marijuana Like Alcohol will stop collecting signatures to spearhead the Legalize Maine campaign.Though the campaigns have varying opinions on some specifics, both basically have the same objective.
The managers of both campaigns believe that they can successfully end marijuana prohibition in Maine since they are 100% confident in their cause and that Maine voters are ready and open for a more sensible marijuana policy.
Both campaigns have been doing well on their own so they are confident now, more than ever, that by being one campaign with one cause, they will be crossing the finish line together in 2016 successfully.