The basic mandate of Law enforcement is to protect our communities. However, marijuana prohibition and the war on drugs in general, has distracted the efforts and overwhelmed valuable resources towards the maintenance of public safety. Here are the reasons why law enforcement across the country and around the world are promoting marijuana legalization:
Marijuana Prohibition Funds Criminal Organizations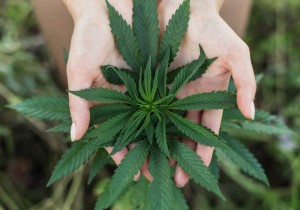 Marijuana is a high-demand commodity and criminalizing it creates illicit marketplaces that only benefits and generates wealth for those seeking profit. Legalization will weaken illegal marijuana operations as it creates a legal marketplace. Marijuana is dubbed as the "cash crop" by Mexican cartels, and in states with legal medical and recreational marijuana access, cash flow of these illicit operations have weakened. Marijuana legalization on a national scale would destroy the extensive and dangerous underground networks caused by prohibition.
Marijuana Prohibition Overburdens the Legal System
Arrests conducted for minor marijuana possession or consumption requires legal processes which waste time and resources. Paperwork must be filed by arresting officers and they must possibly attend court appearances. All these account for time and money that could be effectively used in apprehending criminals such as; murders, rapists, con artists, terrorists and others.
Marijuana Prohibitions is Detrimental to Public Health
Qualifying patients who are in need of medical help should not compromise their treatment for fear of being arrested or be considered a criminal for taking medication that helps them. It is unethical and a waste of time arresting elderly, sick and disabled individuals for their use of medical marijuana rather than prescription drugs.
Marijuana Prohibition Endangers Children
Prohibition makes access to marijuana unlimited, unregulated and uncontrolled in much of the U.S. Despite the prohibition, marijuana is still being sold. The concern that needs to be asked is whether we shall entrust the sale of marijuana on illegal cartels or licensed and regulated businesses? Also, unregulated marijuana frequently contains toxins or is laced with dangerous substances. Simply put, illegal traders and cartel don't care about the age and well being of their customers.