In reviewing twelve years' worth of data from CDC's Behavioral Risk Factor Surveillance System, investigators from Cornell University of New York and San Diego State University of California, analyzed the effects of medical marijuana laws on body weight, physical wellness and exercise.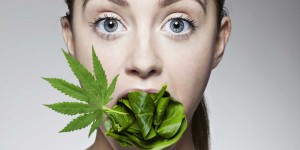 Gathered data showed that since the passage of medical marijuana laws, there is a 2% to 6% decrease in the probability of obesity. This finding was published online in the journal of Health Economics. According to it, after numerous states enacted the permission of medical cannabis legalization, there was an annual decrease in obesity-related medical costs.
Researchers found that for those aged 35 and older, there was an association of increased physical wellness and frequent exercise consistent with the hypothesis of some medicinal use of marijuana. While for younger adults, they have associated declines in obesity with lesser alcohol use as a result of medical marijuana.
To conclude their research, investigators stated that the findings are in line with the hypothesis about medical marijuana laws that older patients tend to use marijuana for health-related reasons, and younger patients are constituted to lower-calorie recreational "highs".