Following a ruling in favor of a single advanced-stage cancer patient cardholder, New Hampshire decided to start issuing cards to other registered patients. Though with one setback, dispensaries in New Hampshire aren't expected to open till spring.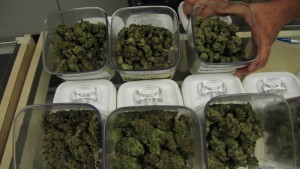 For now, Maine will cater for the registered medical marijuana patients of New Hampshire since its law allows visitors with medical marijuana cards to purchase from their dispensaries. Temporarily, Maine may expect inflation of patients to their dispensaries until dispensaries in New Hampshire open.
Though Massachusetts also harbors New Hampshire, it does not sell medical marijuana to cardholders from other states. Maine will be gaining all the sales and revenue on this one, at least until as late as spring of this year.
According to Marijuana Business Factbook, New Hampshire may make $3 -5M off of its $1.3M population in the first 12 months once the four legalized dispensaries open.